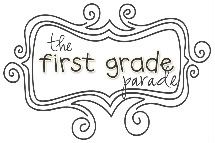 Cara Carroll from The First Grade Parade started a "Meet the Teacher Link Party" and all my favorite teacher bloggers have joined in.
Here is my bio: My name is Erica Bohrer and I am 32 years old and still single! Ugh, the bad date stories I could tell! I have taught first grade for the past eight years and before that second grade for one and kindergarten for half a year. I own my own very small home on Long Island, NY. I live less than five minutes away from my parents, who have a beautiful house on the water. I honestly never should have left; I hate mowing the lawn and dealing with all this SNOW!
My wonderful family at my brother Kurt's wedding
I have a bachelor's degree in Literature and Rhetoric from Binghamton University and a Master's in Elementary Education from Dowling College. I loved Bing and all my roomies.
I love animals and have two small dogs: Sophie and Niles. I also have two cats: Ella and Greta. I have a guinea pig named Molly that is my class pet.
I just started blogging and I love all the resources on here. I am learning and will make my blog fancy one day, I promise! Right now, I have another teacher resource book manuscript due and I need to get that done. The new book is about spelling centers. I am sure Scholastic will come up with a super long jazzy title for it. Check out my first book on the right :)
Another, FYI, I was the teacher featured in the NY Times article on TeachersPayTeachers. The editors changed the whole direction of the story after it was written and edited the heck out of what I said :(
Now for the Q & A
Q: What would you be doing if you weren't a teacher?
A: I would be a Veterinarian or something with animals.
Q: What are your hobbies?
A: I go to the gym and I like taking boot camp and Zumba classes. I love to shop and find bargains. I think Marshall's and TJMaxx are great stores. I like going out for drinks. I love boating, the beach, and summer. This summer I will be getting a quarter share of Fire Island Beach house.
Me, Mr. Moo, and my nephew, Dylan
That's me in the black bikini on my brother's boat at Hemlock Cove (my favorite boat hang out)
Q: When you were little, what did you want to be when you grew up?
A: I always wanted to be a veterinarian. I was a very shy kid and was made fun of for my bucked teeth. Animals never judged me and were always drawn to me.
Q: What are your guilty pleasures?
A: Nutterbutters, US magazine, Jersey Shore, and Bridalplasty
Q: What is your biggest fear?!
A: Germs! Check out my
Germ Unit
on Teacherspayteachers! I am also afraid that I will never meet the man of my dreams.
Q: When you're on vacation, where do you like to go?
A: Anywhere warm and with a beach.
Q: What's the best advice you've ever received?
A: Think before you speak...I always say whatever is on my mind and sometimes I unintentionally insult people. Oops
Q: What do you value most in others?
A: Work ethics - I work my behind off and expect the same from others.
Q: If you could choose one of your personality traits to pass down to your kids, what would it be?
A: My compassion for animals and the underdogs
Q: If you could have lunch with anyone in the world….living or dead…who would it be?
A: I would love to meet the ladies whose blogs I follow. I love that there are other overachieving teachers in the world.
Now tell us one random thing about yourself:
My cousin just got married and his wedding will be on the Four Weddings Show. Look for me in the background.
I live not that far from NYC and have friends in the entertainment industry. I have gotten to meet Kelly Rippa and watch her tape the show Hope and Faith. She is so tiny and covered with freckles in person!