I am linking up with one of the sweetest bloggers out there, Rachelle from What the Teacher Wants to tell you what I am thankful for. She was inspired by my best blogging buddy,
Cheryl Saoud's blog, Primary Graffitti
. Cheryl has been a good blogging friend of mine since I started blogging, she even mentions me in her day two post! Cheryl I am so thankful for you, too!
What I am most thankful for:
1. What are you thankful for in your classroom?
I am thankful for my classroom aide Tammie Wolf. She is my right hand and is so dedicated to her job. She is a hard worker and is going to school herself for early childhood education. I don't have to tell her what to do, she just does. She reads with students, reviews their word rings, pulls small groups for extra math support, helps me set up my centers, helps with so much paper work, my list could go on and on! I don't know what I would do without her.
2. What person are you most thankful for?
I am most thankful for my mother. She is my rock and my friend. She is so supportive and can find the good in anything. She is a teacher and instilled in me the work ethic I have today. She inspires me to do my best and always lets me know how proud she is of me. She is always there for me when I need her and she is a shoulder to cry on. I call her all the time. One time, my cat got spooked by the dogs and hung herself from the Roman shades upside down by her claws. My instinct was to just grab the cat and help her off, the cat's instinct was to bite down hard on my wrist. I was squirting blood everywhere. I started to panic and my vision began to blur. I called my mother and told her the cat bit me and I was going blind. She very calmly told me she would be right over and she was. Turns out I was having a panic attack, not going blind from blood loss. My mom came over and dressed my wounds, she asked my aunt, a nurse practitioner, for advice and I needed a tetanus shot and antibiotics. We still laugh about how I almost went blind from a cat bite.
3. What 3 blogs are you most thankful for?
I am thankful to all the blogs out there and all my followers but these blogs helped get me started.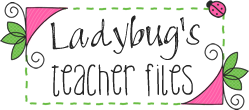 Ladybug has great techy tips and those have helped me with my blog. I would not have know how to tag posts if it were not for her!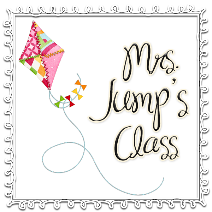 I am thankful to Deanna Jump's blog. This is the first blog I ever went to and inspired me to start my own. Not only is she a power seller for TpT, but she is also a kind person. I feel like a celebrity is emailing me when I get a message from her!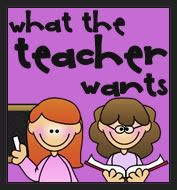 I am thankful for What the Teacher Wants! I love how they list all of the blogs they follow. It is so nice to see a blog with so many followers go out of their way to add bloggers like me to their blog roll. I also, love how Rachelle is so on top of all the blog posts and always has such nice comments. I hope one day to meet up with her!
4. What guilty pleasure are you most thankful for?
I agree with Rachelle and love, love the Hunger Games! But I think reading is not a guilty pleasure, I think reading great literature is good for you and pleasurable, so I am not listing it here. I count TV watching as a guilty pleasure and reading US Weekly!
My new favorite show is Once Upon a Time. I have always loved fairy tales and happily ever after.
I cannot wait for my US Weekly to arrive in the mail each week. I love all the gossip and photos!
5. What are you most thankful for?
I have so much to be thankful for and I have to remind myself this everyday. This week has been hard on me as I turn 33 on Tuesday and will celebrate another birthday alone. I have watched almost all of my friends get married and move on with their lives. It is frustrating and lonely. But I cannot allow myself to wallow in self-pity. I have so much to be thankful for. I have great friends, who are there for me no matter what. I have two adorable dogs that light up my life. My family is close and so supportive and wonderful. I have my job; when so many teachers in my district, who are just a year below me in seniority, have lost theirs. I have a love for the gym and the way I feel after working out. This keeps me going, up to six times a week! I have my health.
I am especially thankful for this blog, the blogging community, and Teachers Pay Teachers. Pre blog, I was not making that much on Teachers Pay Teachers. Once, I started blogging my sales picked up. I also learned about the best places to get graphics and fonts from my fellow bloggers. I picked up marketing tips and my sales have never been better. Teachers Pay Teachers has allowed me as a single homeowner to start spending money without feeling guilty. Shopping makes me happy and it used to make me sad too when I realized I was putting myself into dept or those new boots would cost me a week of not eating well. So thank you Teachers Pay Teachers and Paul for providing me the platform to sell my products. My students love when I make a new product and are excited about learning. I love that I get to share that product and learning joy with all of you and your students.
Niles and Sophie, my dogs!
We all got Snuggies for Christmas! *You are probably saying, "hmm, after seeing these photos, I know why she is still single."
Now what are you thankful for?