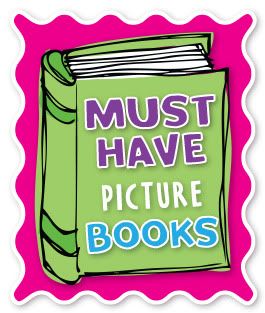 Lindsey is hosting a Must Have Picture Books linky over at her blog, The Teacher Wife. I love picture books and I love Ms. Lindsey, so here I am linking up with my top five :)
1. First, I agree with Lindsey, Enemy Pie is an awesome book. I love the message and the twist. You have to read this to your students. Mine love it.
2. The Little Green Goose - Mr. Goose longs to be a parent, but he does not have a Mrs. Goose, so he adopts an egg. This egg hatches into a little dinosaur. The book shows that love is not blood, love is a family and that families come in all different combinations. This is also a great book to use for a visualizing activity. While reading, hide the pictures. Have your students draw what they think hatches out of the egg.
3. Help Me, Mr. Mutt! - In this letter writing book, Mr. Mutt is an advice columnist for dogs. The problems and Mr. Mutt's solutions are hysterical. A cantankerous cat adds her two cents, too. This book is a perfect example of letter writing and a great example of "voice." Click here to see the follow up activities I do with this book.
4.
Wemberly Worried
- I was Wemberly as a child! I worried about everything. I would get in trouble at sleepovers because before going to bed, I would have to go over our escape plans, for let's say there was a fire or an intruder. Thus freaking out my friends. So, if you cannot guess already, I use this book for "Text to Self" connections and "Prediction."
5.
Don't Let the Pigeon Drive the Bus
- Sarah Cooley introduced me to this adorable book in her Pigeon Perfect posts. My students were hooked, as was I. Pigeon has the personality of a demanding and persistent six year old - my first graders instantly related to him! I bought every pigeon book out there! I also bought the DVD's and every other book I could find by Mo Willems. Click here to see my students' Pigeon Perfect work. They wrote persuasive letters to the bus driver pretending to be pigeon. My favorite was a little girl who wrote: "I know all the traffic laws: green means go, red means stop, and yellow means go faster."
Um...I could really go on and on! Please, check out Clever School Teacher for books listed by writing trait or click the covers above to hop over to Amazon.com.